Consider My Loins Girded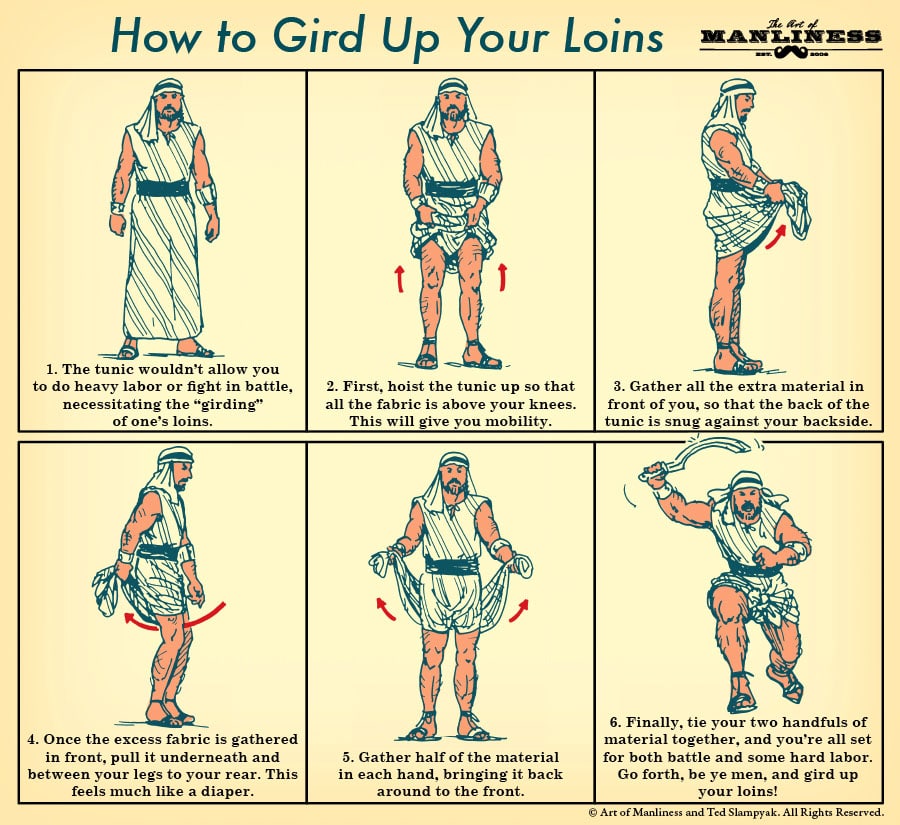 And so, as the next match approaches, I begin my weekend rituals and ablutions in preparation for another moment when our season, and so much more, hangs by a thread, suspended from a capricious hand of fate.
This mischievous puppeteer makes dance a series of invisible wires, stretched taut by the weight of the objects hanging far below on this earthly plane. They bounce, swing and collide with each other…our season, Mesut, Arsene, Champions League qualification, St Totteringham's Day, the next 2, 3 or 4 years, Sanchez, the supporter base…all jangling, dancing, colliding.
It's only Middlesbrough. Away. What could possibly go wrong. And then it's on to Manchester City and Wembley and The FA Cup. "But what if we beat Manchester City, go on to win the Cup, and Wenger decides to stay," many worry. Ok, but what if we don't beat Manchester City, lose the FA Cup and Wenger decides to stay, I worry.
The whole support base are united in wanting Wenger to leave at the end of this season. It is now unanimous. These are dangerous times. And like Winston Smith in Orwell's 1984, it is not safe around here to harbour heretical thoughts, and so you do not share them. Occasionally, you catch a look of another supporter walking in the opposite direction, a glance, an odd aspect that causes you to wonder if they too might share your dark thought. The darkest of thoughts. But to find out might cost you everything.
To be fair, what cannot be argued is that Wenger cannot turn things around at this point. He's clearly done. His goose is cooked by his own fair hand. It might have been possible a year or 2 ago. But not now. The ship has sailed… and hit the iceberg. The string quartet plays as a wealthy American gentlemen wraps a woman's scarf about his head, and grabs a confused child, a stranger to him, the better to push a young mother holding a slightly older child out of the lifeboat queue. Stanley Kroenke is a bastard.
Just as Federer started this year too old and broken to win another major – his competition too young, too fast, too strong, and he not having won a major since 2012 and before that, 2010. Just as Garcia started another year, already destined and condemned to head the List of Best Players Never To Win a Golf Major, something he had accepted himself at the 2012 Masters: "I'm not good enough … I don't have the thing I need to have. In 13 years I've come to the conclusion that I need to play for second or third place." At 19 he finished second to Tiger Woods at the 1999 PGA Championship at Medinah, announcing his presence to the world. He has been coming second best ever since. He just doesn't have what it takes.
Anyway, that's sport. Some things are certain. We should protect ourselves and write off the minor possibilities. It's safer that way.
And so I ready my soul to be crushed once more, my heart ripped from my chest, flung on the ground, and stamped on by a metal boot. The only question is, will that be by Manchester City, or even sooner, by Monday.
I walk to my Library inside my Conservatory housed in my Observatory located in the East Wing. I sit in my upholstered green leather armchair behind my mahogany study desk. The framed photo of my Ryder Cup-looking blonde wife and blonde-headed children, all 3 or 4 of them, is partially obscured by my autographed copy of Shakespeare's Hamlet which takes pride of place. The hand-written inscription within, I have shown proudly to any and every visitor:
To my truest of friends,
Love to Poz,
Willie xxx.
Psst: The answer is 'Be!'  😉
Dear, dear, darling Willie. I do miss him terribly.
On the wall opposite my desk is my Quadri-Curved 180" HD TV with Emoji-tron, purchased only this week so that I can see that tear roll down Arsene's cheek if perchance the cameraman flinches from descending upon the man's private public grief.
I do not know exactly how I will feel. Sadness has so many flavours. I have readied Binkie and Blankie. Binkie, my childhood teddy bear with one glass eye and a thread where the other should be, and Blankie, my blankie.
My favourite Scotch, Glen Crevice's Taint – with hints of smoke, the bogs, Scotsman's sweat-soaked kilt (complete with certificate attesting that "under which no underpants were worn), flailing sporran, and unwashed fingers – sits in the cut-glass crystal decanter. Upon further reflection, I may swap the Scotch for a bottle of Jameson 18.
In my desk drawer sits my 1860 Colt .44 – long-barreled, powerful, accurate. Loaded.
In the cupboard of the near wall,  I have cleared some space, hung some ropes and ties, and pinned up my David Carradine poster.
You never know how you are going to feel until you are feeling it.
I have written a Last Will and Testament, and left it in the other drawer. In it I leave each member of my family's possessions to another member of my family. A kind of enforced Kris Kindle, if you will. (My fortunes have taken a dire turn in recent times but I want to be sure to leave them all something.)
And so, as the match begins, I will raise the first glass of Scotch to my lips, my hand trembling so violently that scarcely a drop makes it to my parched lips. This is the hand to hold the Colt with, if the time comes. It gives me a sporting chance, and that's all you can ask for. And a bit of luck and a bit of support. Ask Roger and Sergio.